Let's Dance – Paul Roberts Sings David Bowie
Worldwide Entertainment presents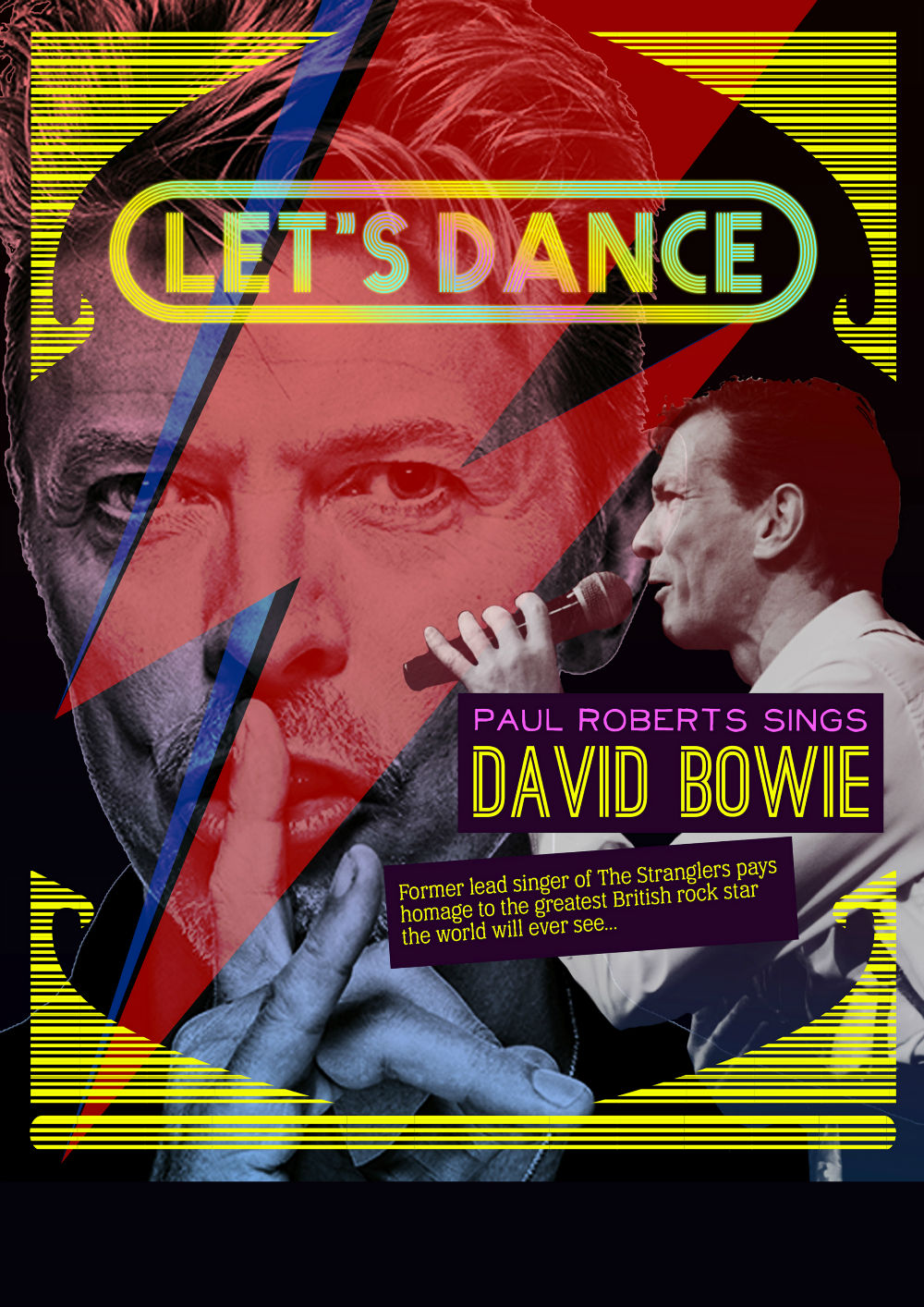 Direct from Singapore!  
Following the successful 2016 production we are pleased to offer Let's Dance for your venue or event. 
Former lead singer of The Stranglers pays homage to the greatest British rock star the world will ever see…
Are you ready to dance? From Space Oddity through to smash hit Let's Dance to the wonderful The Next Day, internationally-acclaimed British rock frontman Paul Roberts and his band deliver a set featuring songs from a dozen of David Bowie's classic albums.

Having lived in the music world for much of his life, most famously as frontman of the legendary British band The Stranglers, writing, recording and touring the world, Paul decided it would be fitting to pay respectful homage to Bowie and keep his music playing. Famed for his high-energy performances, Paul brings these fabulous pop songs to life with his entirely unintended but uncanny resemblance to Bowie

Celebrating the incredible music of the late, great and unique master of modern pop culture, the show also includes hits such as The Jean Genie, China Girl, Rebel Rebel, Sound and Vision, Fame, Suffragette City and many more.

So come on, be anything you want – scream, shout and try to hang on to yourself in this night of rock and roll heaven.